Neck Pain Relief Manhattanville NY
Chiropractic Treatment for Neck Pain Relief
Neck pain can be caused by any number of issues, including cervical disc disease, a problem that can sometimes be treated with at-home remedies. However, the truth is that in most situations, those who are dealing with neck discomfort will need to seek the help of a professional who is familiar generally with neck pain treatment as well as with chiropractic adjustments. These all-natural treatments have been shown to be highly effective at providing lower neck pain relief in a way that is both long-lasting as well as free of many of the deleterious side effects associated with surgeries and over the counter medications.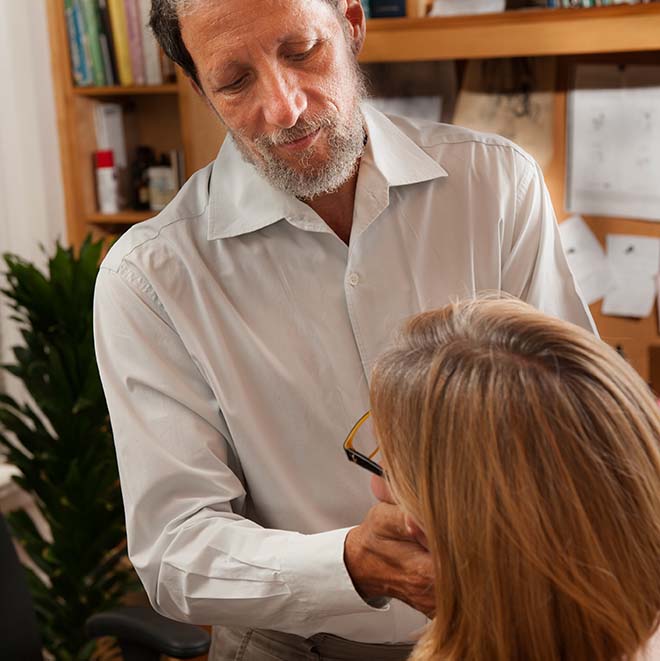 chiropractor neck pain Manhattanville NY 01 – steven schram 646-736-7719
With the help of Dr. Steven Schram, arguably the best chiropractor in many patients have been able to treat their cervical disc disease, strengthen the spine and neck, improve their posture, and prevent pain. At your initial consultation, you'll be required to complete an evaluation so that Dr. Schram can get an accurate view of your medical history and understand any and all preexisting conditions you might have. He will manually examine your neck and ask you about the types of symptoms you've been experiencing. Your joints and range of movement will also be examined to determine how far reaching your neck pain and issues actually are.
Not only is the chiropractic treatment offered by Dr. Schram impressive, his diagnostic abilities are unparalleled. He uses motion and static palpation in order to determine the most tender areas as well as those areas that hold a lot of tension. Determining why you're suffering from a stiff neck is the first step to identifying the problem and determining which treatment plan is best.
Neck Pain Treatment
If you're looking for chiropractic treatment in Manhattanville to address a pinched nerve and to receive lower neck pain relief, look no further than the office of Dr. Steven Schram. He is able to offer a number of chiropractic adjustment treatments and other methods used to address neck back pain. Through these techniques, Dr. Schram is able to help patients to relieve neck stiffness and to restore healthy motion and function to the neck and surrounding areas.
Throughout your treatment, you'll be encouraged to stretch and exercise the area in order to strengthen the neck. You'll be shown how to improve your posture so that you can keep neck pain at bay in the future, and Dr. Schram will use gentle neck pain adjustment treatments to help alleviate pain and reduce stiffness. Don't forget that prior to manipulations and neck back pain treatment, Dr. Schram will first need to determine whether you are a candidate for these treatments and that these methods will not exacerbate the problem.
Dr. Schram's Amazing Results
Dr. Steven Schram has over 30 years of experience treating patients with chronic or acute neck pain due to illness or injury. He is experienced in a number of different treatment methods and provides arguably the best chiropractic treatment in Manhattanville. He is experienced in Cranial Sacral therapy, which is the science of aligning the membranes of the neck, spine, and skull in order to facilitate a healthy range of motion and overall spinal health.
Misalignment in the neck can wreak all kinds of havoc which is why Dr. Schram's ability to realign the neck and relieve nerve pain due to pinched nerve problems and the like can be so very powerful. Not only can his treatments help with a stiff neck and chronic pain, but they can also help to reduce back and jaw pain and stiffness in the joints as well. Chiropractic treatment can truly be an amazing way for individuals to treat a number of ailments in a safe and effective way.
If you've been dealing with perpetual headaches, migraines, and nerve pain and tingling, the neck pain adjustment treatments offered by Dr. Steven Schram may be able to help you say goodbye to all of these issues in one fell swoop. Misalignments in the cranial sacral system can be the cause of many a problem in the musculoskeletal system, and receiving treatment can do wonders for those who are weary of struggling with chronic pain. You really can't do better than Dr. Schram who has over 30 years of experience with Cranial Sacral therapy and with helping patients address their neck pain.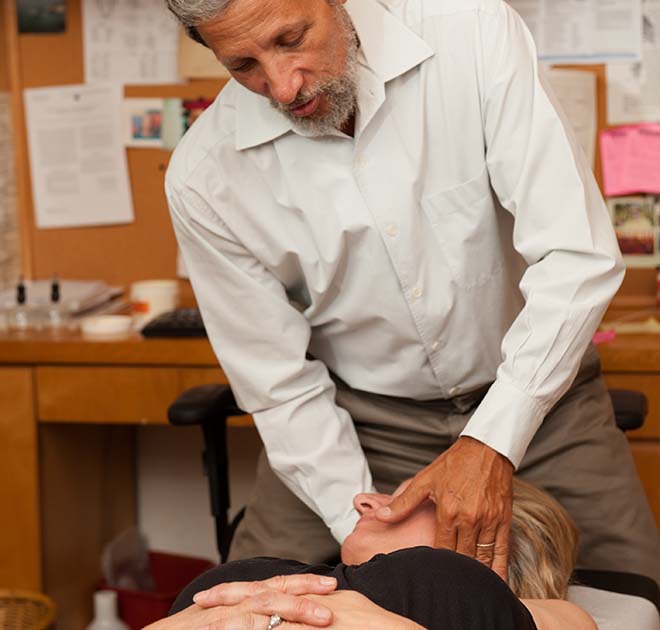 chiropractor neck pain Manhattanville NY 01 – steven schram 646-736-7719
Contact Dr. Steven Schram Today to Schedule a Consultation
If you're looking for a provider who can offer you top-notch chiropractic treatment in look no further than Dr. Steven Schram. He offers the best chiropractic treatment in and he works tirelessly to help patients achieve more freedom, a wider range of motion, and experience fewer aches and pains in both the neck and back. To schedule an appointment with Dr. Steven Schram, a licensed chiropractor and acupuncturist, don't hesitate to call (646) 736-7719.
Chiropractor for Neck Pain Manhattanville NY
Dr. Steve Schram provides chiropractic adjustments and treatments for patients with neck pain from these areas of Manhattanville NY: Manhattan, Midtown NY, Battery Park City NY, Financial District NY, TriBeCa NY, Chinatown NY, Greenwich Village NY, Little Italy NY, Lower East Side NY, NoHo NY, SoHo NY, West Village NY, Alphabet City NY, Chinatown NY, East Village NY, Lower East Side NY, Two Bridges NY, Chelsea NY, Clinton NY, Gramercy Park NY, Kips Bay NY, Murray Hill NY, Peter Cooper Village NY, Stuyvesant Town NY, Sutton Place NY, Tudor City NY, Turtle Bay NY, Waterside Plaza NY, Lincoln Square NY, Manhattan Valley NY, Upper West Side NY, Lenox Hill NY, Roosevelt Island NY, Upper East Side NY, Yorkville NY, Hamilton Heights NY, Manhattanville, Morningside Heights NY, Harlem NY, Polo Grounds NY, East Harlem NY, Randall's Island NY, Spanish Harlem NY, Wards Island NY, Inwood NY, Washington Heights NY
More about all of the chiropractic appointments which Dr. Schram provides.