Chiropractor Tudor City NY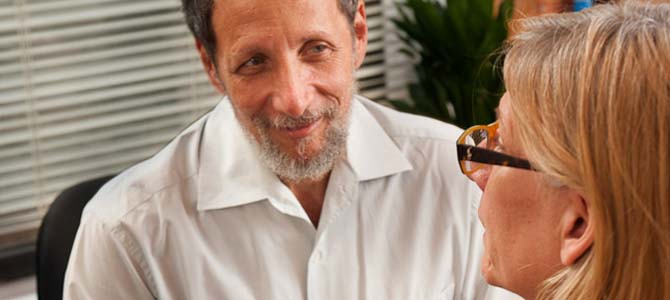 Chiropractor Tudor City NY | Steven Schram, DC 646-736-7719
As a Chiropractor Tudor City NY Dr. Steven Schram's first priority is to help patients address back and neck pain, migraines, and other chronic discomforts in order to help them achieve a fuller life devoid of debilitating pain. Chiropractors are more than professionals, they are individuals who have made it their life's work to assist individuals, and Dr. Schram is no exception. He gets to know each patient's individual needs so as to better address each area of concern. If you've grown tired of constant aches and pains, Dr. Schram is the provider to see. He firmly believes that there is no reason to spend one's life limited by the aches and pains that keep us from enjoying all that life has to offer. He utilizes chiropractic adjustments and other manual therapies to heal and to help patients achieve the best spinal health they possibly can. There's no denying that Dr. Steven Scram is a trusted chiropractor and one of the best chiropractors in the NYC area. He is fully aware of the debilitating effects of migraines, lower back pain, and neck pain, and he has spent the past 25 years helping patients to identify the root cause of their pain in order to better develop effective treatment plans that yield real results.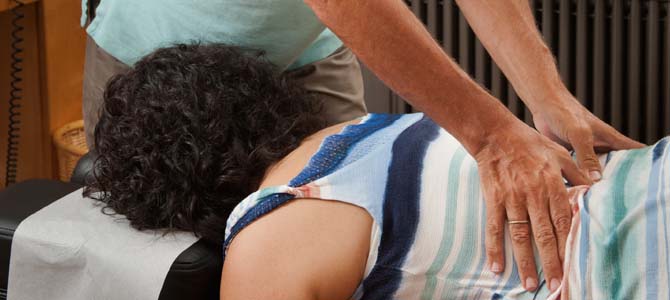 Chiropractor Tudor City NY | Best Chiropractor Tudor City NY | Steven Schram, DC 646-736-7719
Back Pain
Back pain is a common ailment that affects numerous individuals, and one that Dr. Steven Schram deals with on a regular basis. When patients come to him for an appointment, he takes the time to better understand their lifestyle and habits and to provide comprehensive physical examinations to better identify the issues. He uses many various techniques and disciplines to treat chronic pain, including both chiropractic adjustment and acupuncture. Using both these and detailed diagnostics, this trusted chiropractor is able to quickly identify issues and pursue positive results.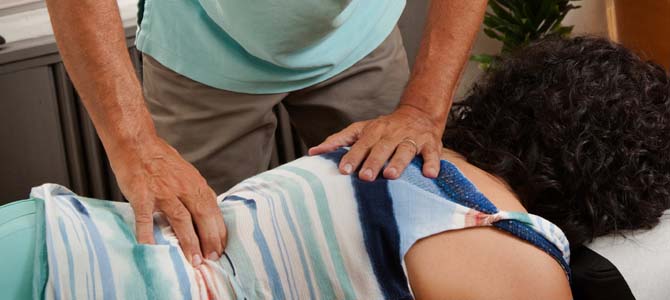 Chiropractor Tudor City NY | Best Chiropractor Tudor City NY | Steven Schram, DC 646-736-7719
Lower Back Pain
Lower back pain is yet another malady with which Dr. Steven Schram is familiar and well equipped to treat. He has spent over 30 years as arguably the best chiropractor in the NYC area, a title that has earned him the trust of many patients dealing with both acute and chronic lower back pain. Since the lower back is responsible for supporting such a large percentage of the body's weight, it's certainly apparent why it can undergo such stress and tension, a problem which Dr. Schram is committed to minimizing. His understanding of the intricacies of the human anatomy has made it possible for him to quickly isolate trouble areas through palpation and other techniques and develop the appropriate treatments.
Chiropractor Tudor City NY | Best Chiropractor Tudor City NY | Steven Schram, DC 646-736-7719
Best Chiropractor Tudor City NY for Neck Pain
Neck pain is another area of expertise for Dr. Schram, who's extensive training in the field of Cranial Sacral therapy has made him well-prepared to help patients find relief from their discomfort. Improper alignments can wreak all kinds of havoc on the jaw, back, joints, and appendages. With the help of an adjustment, Dr. Schram can help patients improve range of motion, treat disc injuries, and ease spasms in the neck thereby alleviating pain and discomfort.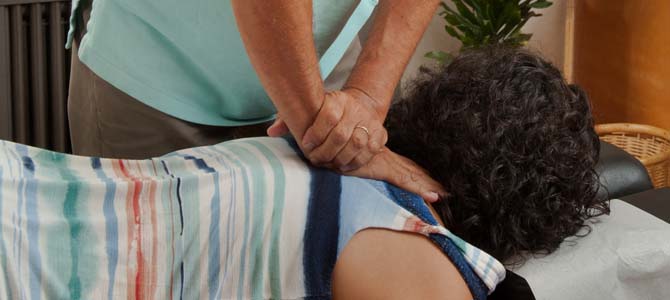 Chiropractor Tudor City NY | Best Chiropractor Tudor City NY | Steven Schram, DC 646-736-7719
Migraines
Countless individuals deal with migraines on a daily basis, leading to debilitating pain throughout the day. For those facing migraine headaches, an appointment with Dr. Steven Schram is undoubtedly the way to go. Don't suffer one day more than necessary from visual limitations, dizziness, and significant pain, and don't keep paying for over the counter remedies that do nothing to solve the root problem. Instead, allow the best chiropractor in NYC to help you discover the real issue and address it once and for all. Since migraines are often caused by misalignments and similar issues that create nerve pressure, Dr. Schram heads straight to the most likely causes so as to uncover it and provide the chiropractic adjustment or other treatments necessary to receive relief. Dr. Schram uses palpation and his vast experience in Cranial Sacral Therapy to help diagnose migraines and their causes, which many providers have found to be quite tricky.
Chiropractor Tudor City NY | Best Chiropractor Tudor City NY | Steven Schram, DC 646-736-7719
Schedule a Consultation Today
When you're dealing with neck pain, back discomfort, lower back pain, or migraines, don't wait to get the relief you deserve. Schedule a consultation with Dr. Steven Schram and find out why many consider him to be the best chiropractor in NYC. His many years of experience as a licensed chiropractor in the area has made him the pinnacle of knowledge in the area of musculoskeletal health and discomfort. His methods and his caring approach to chiropractic treatment have helped numerous patients find the relief they have long sought but never received. Not only do his treatments work, but his experience in Eastern pulse and palpation make his physical examinations and diagnostic abilities truly impressive and reliable. To schedule an appointment with Dr. Schram, don't hesitate to give his friendly office staff a call at (646) 736-7719 to begin your journey toward a healthier you.
Schedule an Appointment with Dr. Schram
If you've been dealing with acute pain or with chronic back pain due to a previous injury or the like, please don't hesitate to seek out the appropriate treatment. Dr. Schram is a doctor who is ready and eager to meet with you and to discuss your needs and symptoms in detail. He has over 30 years of experience helping patients to not only alleviate their pain, but also to say goodbye to the issues that led to the discomfort in the first place. If you're tired of taking medications to temporarily relieve your pain and you're looking for a long-term solution to the problem, give the office of Dr. Schram a call today. His friendly staff will help you to schedule a consultation. Pay us a visit, and we're sure you'll be pleased with both his techniques as well as his caring approach.
Chiropractor for Tudor City NY Patients
Dr. Steve Schram is a chiropractor for patients with back pain, lower back pain, neck pain and migraines from these areas of Tudor City NY: Manhattan, NYC, Midtown NY, Battery Park City NY, Financial District NY, TriBeCa NY, Chinatown NY, Greenwich Village NY, Little Italy NY, Lower East Side NY, NoHo NY, SoHo NY, West Village NY, Alphabet City NY, Chinatown NY, East Village NY, Lower East Side NY, Two Bridges NY, Chelsea NY, Clinton NY, Gramercy Park NY, Kips Bay NY, Murray Hill NY, Peter Cooper Village NY, Stuyvesant Town NY, Sutton Place NY, Tudor City NY, Turtle Bay NY, Waterside Plaza NY, Lincoln Square NY, Manhattan Valley NY, Upper West Side NY, Lenox Hill NY, Roosevelt Island NY, Upper East Side NY, Yorkville NY, Hamilton Heights NY, Manhattanville, Morningside Heights NY, Harlem NY, Polo Grounds NY, East Harlem NY, Randall's Island NY, Spanish Harlem NY, Wards Island NY, Inwood NY, Washington Heights NY
More about all the chiropractic services that Dr. Schram provides.