Migraine Relief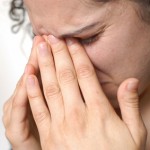 Everyone has a headache now and then but, if you suffer from migraines and migraine headaches, you know it's a different syndrome altogether. Migraine attacks can last hours, sometimes days. Those that suffer from recurring migraines are often unable to do ordinary things and can miss out on a lot in life.
If you are looking for migraine relief in NYC, then Dr. Steven Schram, a chiropractor and an acupuncturist, is for you.
An experienced practitioner who has treated and helped many migraine patients, Dr. Schram will work to find and treat the root cause of your debilitating headaches. He can help you live free of symptoms such as visual disturbances, dizziness, nausea, eye sensitivity to light and, of course, throbbing pain. Rather than seek temporary relief using pain relievers, let Dr. Schram discover the cause of the pain and work to alleviate it.
Dr. Schram's approach to migraine relief is to search for the root of the syndrome which can often be traced to misalignments in the vertebrae of the spinal column, or in the cranial suture system in the skull. There may be acupuncture meridian imbalances as well. When there are imbalances or misalignments in any of these areas, they can put undue pressure on the nerves that run to and from the brain. These misalignments can also limit range of motion so is is not unusual to find neck and migraine pain occurring together.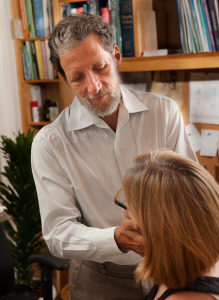 Migraine diagnosis can be tricky with symptoms that can be hard to evaluate if they differ from attack to attack. Relying on both motion and static palpation, Dr. Schram will search for areas of misalignment, tenderness and tightness. Because he is highly skilled in spinal manipulation and Cranial Sacral Therapy, he can properly adjust out of place vertebrae; increasing ranges of motion, alleviating the stress on the joints and helping surrounding muscles relax into their proper position. With either gentle and specific manipulation or light fingertip pressure on the cranial sutures he works to restore proper spinal and cranial motions, often providing profound relief. You can actually feel relief as spinal misalignments release and cranial sutures come into balance.
With a unique combination of degrees and skills, Dr. Schram provides a multi-disciplinary approach to solving your migraine ailments. He is a licensed chiropractor, a licensed acupuncturist and specially trained in Cranial Sacral Therapy and Visceral Manipulation. Help the body heal itself, with chiropractic and acupuncture care from Dr. Schram.
Contact Dr. Schram at (646) 736-7719 to learn more about how Dr. Schram can help alleviate your migraine headaches.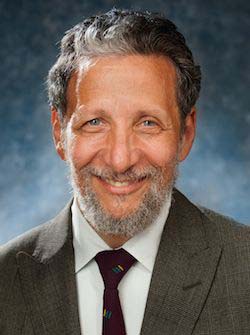 Chiropractic and Acupuncture Treatments for Migraines New York NY
Dr. Steven Schram provides chiropractic adjustments and acupuncture treatments for patients from these ares of New York NY: Manhattan, NYC, Midtown NY, Battery Park City NY, Financial District NY, TriBeCa NY, Chinatown NY, Greenwich Village NY, Little Italy NY, Lower East Side NY, NoHo NY, SoHo NY, West Village NY, Alphabet City NY, Chinatown NY, East Village NY, Lower East Side NY, Two Bridges NY, Chelsea NY, Clinton NY, Gramercy Park NY, Kips Bay NY, Murray Hill NY, Peter Cooper Village NY, Stuyvesant Town NY, Sutton Place NY, Tudor City NY, Turtle Bay NY, Waterside Plaza NY, Lincoln Square NY, Manhattan Valley NY, Upper West Side NY, Lenox Hill NY, Roosevelt Island NY, Upper East Side NY, Yorkville NY, Hamilton Heights NY, Manhattanville, Morningside Heights NY, Harlem NY, Polo Grounds NY, East Harlem NY, Randall's Island NY, Spanish Harlem NY, Wards Island NY, Inwood NY, Washington Heights NY