Lower Back Pain Relief from Leading NYC Chiropractor
Lower back pain is a condition that strikes individuals, both young and old. Most Americans will experience low back pain at some point in their lives. For some, the pain may just last for a short period of time but there are instances when low back pain can occur to such an extent that it affects daily life.
Improper alignment, illness, and injury are commonly related to lower back pain, although most causes are not related to actual trauma to the area. People spend countless hours slouching on chairs in the office, for example. Regular lifting of heavy objects and incorrect bending can also affect the back muscles. There is an infinite number of activities that can bring about low back pain.
Get Professional Treatment
In most cases, the actual cause of lower back pain is not the troubled spot, but rather, just a symptom of a problem originating from somewhere else. That is why you need the help of a qualified professional to ensure that proper treatment is being provided. Through precise diagnosis and chiropractic treatment, Dr. Steven Schram can provide substantial relief for acute or chronic lower back pain.
Dr. Steven Schram has helped hundred of New York patients with low back pain. Devoting his profession to understanding the complexities of the human anatomy, he has 30 years of experience as a licensed chiropractor and acupuncturist. His extensive experience in palpation for traditional physical examination and Eastern pulse technique allows him to utilize various disciplines in bringing harmony to the body.
Activities of daily living place a high level of stress on the body, with some areas more affected than others. Dr. Steven Schram's precise lower back adjustments can alleviate stress on improperly aligned joints. His learned techniques stretch the soft tissue that cushions the joint, bringing it back to position and facilitating the flow of fluids in the joint cavity.
The lower back supports most of the body's weight and is involved in majority of movements. Low back pain can lead to long periods of discomfort and can affect work and other important activities. If you want to keep your back healthy and be free from pain, it's time to consider other options apart from the usual prescribed period of rest and pain medications.
Lower Back Pain Treatment in NYC
Why spend every hour in pain when a fully-qualified chiropractor and acupuncture expert can help alleviate your back troubles? Take the right step in improving and preventing lower back pain by visiting Dr. Steven Schram's clinic in NYC. Schedule an appointment or learn more about how Dr. Schram can help you with lower back pain by calling (646) 736-7719 or visit our Contact Us page.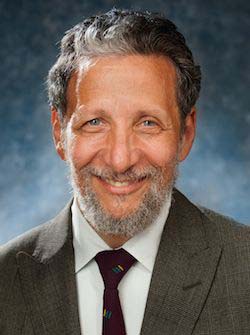 Chiropractor for Back Pain New York NY
Dr. Steven Schram provides chiropractic adjustments and acupuncture treatments for patients from these ares of New York NY: Manhattan, NYC, Midtown NY, Battery Park City NY, Financial District NY, TriBeCa NY, Chinatown NY, Greenwich Village NY, Little Italy NY, Lower East Side NY, NoHo NY, SoHo NY, West Village NY, Alphabet City NY, Chinatown NY, East Village NY, Lower East Side NY, Two Bridges NY, Chelsea NY, Clinton NY, Gramercy Park NY, Kips Bay NY, Murray Hill NY, Peter Cooper Village NY, Stuyvesant Town NY, Sutton Place NY, Tudor City NY, Turtle Bay NY, Waterside Plaza NY, Lincoln Square NY, Manhattan Valley NY, Upper West Side NY, Lenox Hill NY, Roosevelt Island NY, Upper East Side NY, Yorkville NY, Hamilton Heights NY, Manhattanville, Morningside Heights NY, Harlem NY, Polo Grounds NY, East Harlem NY, Randall's Island NY, Spanish Harlem NY, Wards Island NY, Inwood NY, Washington Heights NY