Treatments for Back Pain
Nothing can take the joy out of life more than chronic or acute back pain. It compromises our ability to do the things we need to do and can keep us from doing the things we love to do. Often due to stress, injuries (sports, Yoga), or illness these pains rapidly respond to specific care designed to address both the root and branch of of the symptoms. Regardless of the cause, Dr. Schram has helped thousands of patients in NYC seeking back pain relief.
Root causes of back pain are often far removed from the actual trouble spots. Dr. Schram has made it his life's work to understand the marvelous human body, how it is put together and how it heals. He has an innate ability to know the root cause of any musculoskeletal problem especially if it affects the back, spine and lower back. Dr. Schram's excellent back pain adjustments can help.
Twenty two million people in the United States seek chiropractic back pain treatment every year, so it's important to understand you are not alone. By using a hands-on, intuitive approach Dr. Schram can diagnose the root cause of your back pain, and restore proper alignment in the back and spine.
This improved range of motion helps increase the flow of healing bodily fluids and gently stretches the muscle surrounding the joint into their proper place, relieving the pain. Once all the root areas are treated, the problem of pain radiating to other areas of the body is also resolved.
Dr. Schram brings a number of diverse disciplines to address your back pain. He is a licensed Chiropractor and licensed Acupuncturist, combining this with an intuitive diagnostic ability. By using various diagnostic techniques such as the Eastern pulse technique and more traditional physical examinations using palpation, Dr. Schram can quickly identify the root source of back pain.
Once he discovers where the body is out of harmony, Dr. Schram can use both acupuncture to rebalance the meridians as well as chiropractic techniques to carefully detect and correct improper alignments in the vertebra. Over time, his treatments can provides the back pain relief you seek. Life is too short, to "live with" back pain. Call Dr. Schram at (646) 736-7719 and discover how chiropractic and acupuncture can provide back pain relief and help you discover a new lease on life.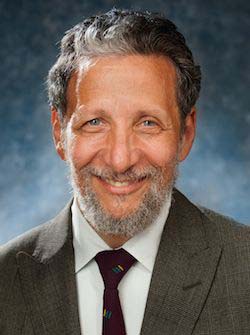 Chiropractor for Back Pain New York NY
Dr. Steven Schram provides chiropractic adjustments and acupuncture treatments for patients from these ares of New York NY: Manhattan, NYC, Midtown NY, Battery Park City NY, Financial District NY, TriBeCa NY, Chinatown NY, Greenwich Village NY, Little Italy NY, Lower East Side NY, NoHo NY, SoHo NY, West Village NY, Alphabet City NY, Chinatown NY, East Village NY, Lower East Side NY, Two Bridges NY, Chelsea NY, Clinton NY, Gramercy Park NY, Kips Bay NY, Murray Hill NY, Peter Cooper Village NY, Stuyvesant Town NY, Sutton Place NY, Tudor City NY, Turtle Bay NY, Waterside Plaza NY, Lincoln Square NY, Manhattan Valley NY, Upper West Side NY, Lenox Hill NY, Roosevelt Island NY, Upper East Side NY, Yorkville NY, Hamilton Heights NY, Manhattanville, Morningside Heights NY, Harlem NY, Polo Grounds NY, East Harlem NY, Randall's Island NY, Spanish Harlem NY, Wards Island NY, Inwood NY, Washington Heights NY