Acupuncture Manhattanville NY
Acupuncture is an all-natural practice that has long been a key component of Traditional Chinese Medicine (TCM), a four-branch medical system consisting of medical massage, Chinese herbology or nutrition, beneficial exercise, and acupuncture. For thousands of years, acupuncture has been used to treat a number of conditions and to help prevent the occurrence of others. The practice has shown itself to be effective against innumerable health concerns including arthritis, anxiety, infertility, allergies and other issues.
Acupuncture Manhattanville NY – Steven Schram 646-736-7719
Holistic Acupuncture Treatments
Dr. Steven Schram is a acupuncturist in Manhattanville who has mastered this thousand year old practice and who has used its considerable power to help many individuals throughout Manhattanville and the surrounding area. Acupuncture has become an increasingly popular treatment method among those who are looking for relief from a number of different ailments as it yields results without the need for invasive procedures and over the counter pain medications, which often come with more than their fair share of side effects.
Dr. Steven Schram is a highly experienced practitioner who many consider being the best acupuncturist in the Manhattanville area. His education has been thorough and extensive, as his licensing and training was completed in California, a state that has one of the most rigorous acupuncture training and licensing requirements in the country. He continues to improve upon his knowledge and experience and has spent more than 30 years practicing acupuncture and other techniques in the Manhattanville area.
Finding a Trustworthy Doctor that Specializes in Acupuncture
Dr. Schram has helped hundreds of individuals through his skilled use of acupuncture. His ability to help those suffering from joint pain, arthritis, sciatica, back pain, anxiety, and similar issues has led him to the well deserved title of best Manhattanville acupuncturist. Many people are surprised to learn just how effective acupuncture can be at addressing a wide range of issues, from infertility to allergies. Over his many years of experience, he's used his position as the area's best acupuncturist to help to relieve the symptoms associated with insomnia and constipation as well as to assist patients in everything from weight loss to cigarette addictions. No matter the issue at hand, Dr. Schram is an Manhattanville acupuncturist who helps patients to not only treat and prevent various conditions and issues, but also to promote general wellness and improved well-being.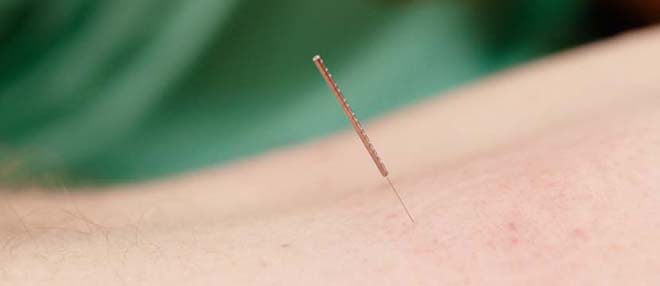 Acupuncture Manhattanville NY – Dr. Steven Schram 646-736-7719

Acupuncture therapy is truly amazing at treating so many common ailments and even in cases where other treatments are utilized, acupuncture is still often used in conjunction with these other therapies in order to improve results. For example, many components of Traditional Chinese Medicine are often used along with acupuncture for individuals who are looking to treat infertility issues. Results are often improved by combining a number of different approaches, and this is something that Dr. Schram knows well and incorporates into his practice and approach to therapy.
Acupuncture, like other parts of Chinese medicine, focus on the health of the qi, or life force. The qi flows through the body along a pathway consisting of points on a meridian. These points must be free in order to promote the healthy flow of the Qi. When they become blocked up, the qi can stop flowing and result in illnesses and disease. Through the use of acupuncture, an acupuncturist is able to target specific points on the pathway in order to remove blockages and to promote a healthy flow of Qi.
Acupuncture as a Complimentary Form of Treatment
Acupuncture is often used in conjunction with other practices, such as tui na, qigong, cupping, gua sha, and moxibustion, all of which require significant training and experience to practice. While it's true that acupuncturists are required to pass an exam for licensing in almost all states, the extent of training does differ greatly from one state to another. While some only require 1500 hours of training, Dr. Steven Schram completed his training in California, which requires extensive clinical hours and a full four years of education. Essentially, this adds up to more than 2300 hours of education and practical experience.
If you've been suffering from a health issue for which you're attempting to find treatment or you're interested in pursuing care that will, more importantly, prevent issues in the future, you'd be well served to pay a visit to Dr. Steven Schram, the best acupuncturist in the area, to learn more about the benefits of seeking out acupuncture. There is a good reason for the increased popularity of acupuncture and similar techniques, and Dr. Schram is eager to help his patients discover its many benefits and to use this method to relieve discomfort and other symptoms associated with a whole host of ailments.
Schedule an Acupuncture Consultation with Dr. Steven Schram
If you're interested in scheduling an appointment with Dr. Steven Schram, don't hesitate to give his office a call today. This top notch acupuncturist has a wonderful, friendly approach and is sure to make you feel comfortable throughout treatment, whether it's your first experience with acupuncture or one of many.
Dr. Schram provides acupuncture for patients from these areas of Manhattanville: Manhattan, Manhattanville, Midtown NY, Battery Park City NY, Financial District NY, TriBeCa NY, Chinatown NY, Greenwich Village NY, Little Italy NY, Lower East Side NY, NoHo NY, SoHo NY, West Village NY, Alphabet City NY, Chinatown NY, East Village NY, Lower East Side NY, Two Bridges NY, Chelsea NY, Clinton NY, Gramercy Park NY, Kips Bay NY, Murray Hill NY, Peter Cooper Village NY, Stuyvesant Town NY, Sutton Place NY, Tudor City NY, Turtle Bay NY, Waterside Plaza NY, Lincoln Square NY, Manhattan Valley NY, Upper West Side NY, Lenox Hill NY, Roosevelt Island NY, Upper East Side NY, Yorkville NY, Hamilton Heights NY, Manhattanville, Morningside Heights NY, Harlem NY, Polo Grounds NY, East Harlem NY, Randall's Island NY, Spanish Harlem NY, Wards Island NY, Inwood NY, Washington Heights NY.
More about all of the chiropractic appointments which Dr. Schram provides.